On June 17th (Sunday), we planted seedlings in two places where we acquired 20m2 last year, a place where we are raising seedlings at 30 ares as a nursery and a 50th anniversary planted place. It was.
Last year it was held on July 16th and it was very hot. It was cool and nice, but there were few people who participated with events such as athletic meet, so I hope many people can participate next year.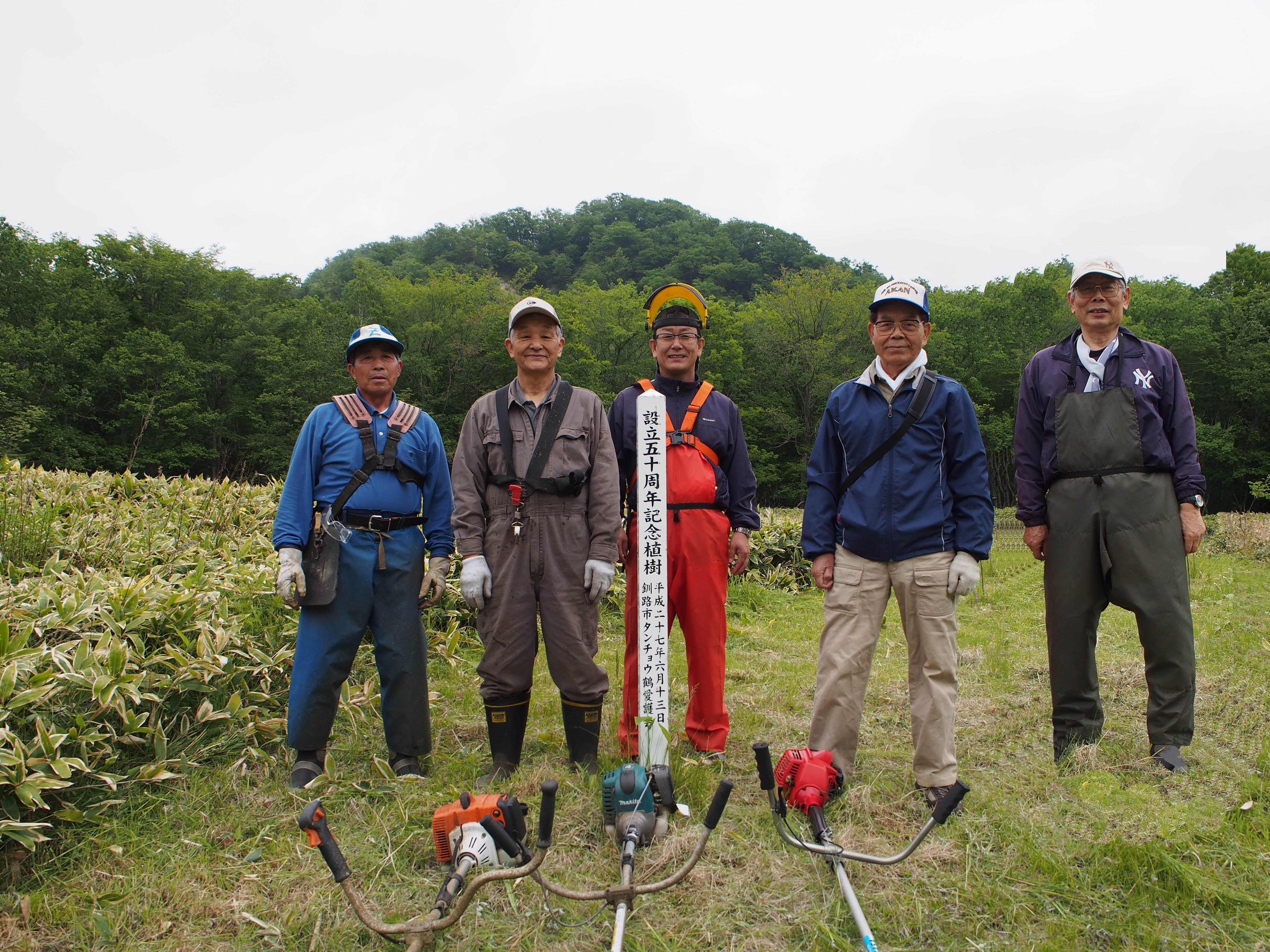 Group photo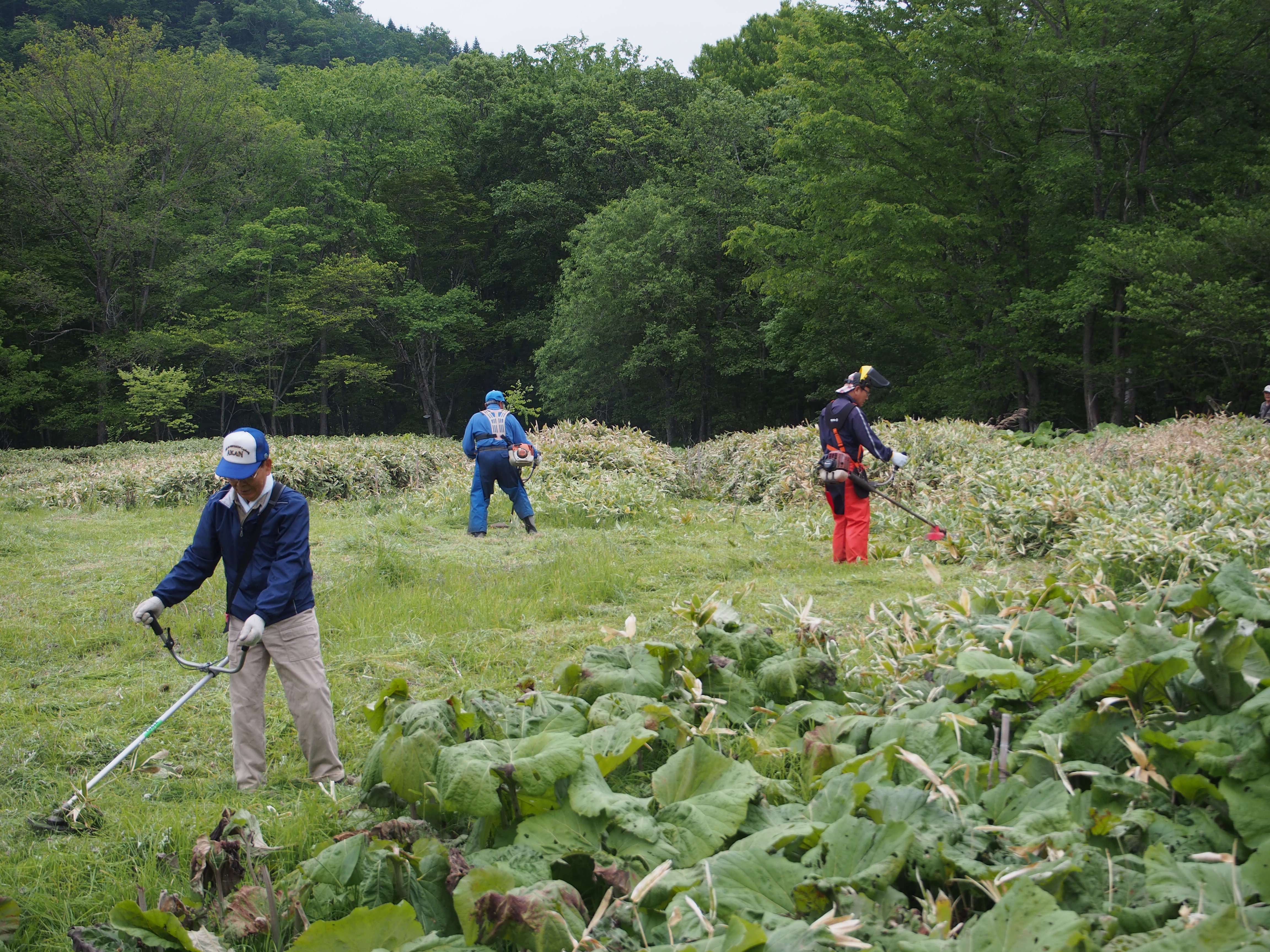 Mowing
The cherry tree that was planted three years ago was eaten by the deer. Last year, there was no sprout. There are several such trees. I want the tree to grow gradually.