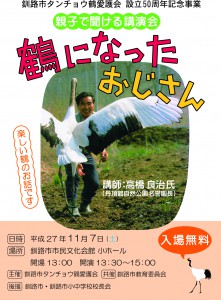 November 7, 2015 (Sat) At 13:30, a lecture by Mr. Ryoji Takahashi, Honorary Director of Tancho Crane Nature Park, will be held at Kushiro Civic Cultural Hall.
There are many stories that can only be heard here, such as various episodes with Japanese cranes.
Admission is free. Please come with your family.